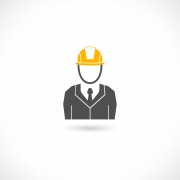 Lewis Barbe, a noted safety engineer and expert, has recently been appointed to the Chairman position of the ASTM Committee E34 on Occupational Health and Safety.
California, March 13, 2015 (Newswire.com) - Notable Board-certified Professional Safety Engineer and successful consultant and expert witness Lewis Barbe is proudly celebrating the reception of his recent appointment to Chairman of the ASTM Committee on Occupational Health and Safety of the American Society of Testing materials. A safety expert and consultant for many years, Barbe's latest appointment becomes a welcome addition to an already considerable list of ASTM committee memberships and leadership positions, including four other Chairmanships currently within the ASTM organization.
The ASTM, or American Society for Testing and Materials awarded Lewis Barbe this sought-after leadership position not too long ago, a recognition of the many contributions, extensive experience, considerable expertise and demonstration of commitment to workplace and product safety of Barbe throughout his long and accomplished career. As the Chair of ASTM Committee E34 on Occupational Health and Safety, Barbe now enjoys a myriad of responsibilities. The primary charge of E34 Committee Chairman is as follows:
"The development of standard occupational health and safety test methods, practices, guides and terminology for materials and chemical, physical and biological agents in the industrial work environment. He is responsible for (1) identification; (2) exposure, including safe levels, methods of measurement, monitoring of personnel and environment, and medical examinations; (3) symptomatology and the need for treatment and first aid; (4) control, including engineering, personal protective equipment, precautionary methods, training, warnings and labels, storage and transportation, handling and disposal; and (5) administration, including record keeping and registry."
As newly appointed committee chairman, Lewis Barbe is responsible for coordinating all activities under his charges with any and all relevant ASTM committees, as well as other organizations of appropriate relevance. He is responsible for consulting with organizations outside of the standards of ASTM but within committee scope for advice as needed, as well as for requesting said organizations' participation in related Committee activities.
This recent committee appointment is yet another addition to an already extensive list of ASTM and ANSI committee and standard involvement, including four other committee chairmanships currently held by Lewis Barbe. A Board-certified and registered safety engineer, and registered fire protection engineer, Barbe enjoys the chance to be involved in ground level workplace safety industry decision-making, something that has helped to define and shape his career into the significant success it has become.
Lewis Barbe, educated in the Basic Principles of Property Control at Penn State University, as well as in Industrial Hygiene at the University of Iowa and Fire Protection and Safety Engineering at the Illinois Institute of Technology, continues to enjoy much success as an engineering consultant. An experienced expert witness who has testified during numerous court cases, Barbe and his services are continue to be sought out by individuals and firms in need of his ample and proven expertise.
Barbe enjoys numerous affiliations and committee memberships, including, but not limited to, the ATSM, the American Society of Safety Engineers, the American Industrial Hygiene Association, the Canadian Society of Safety Engineers, the National Safety Council, the System Safety Society, the Society of Automotive Engineers, the National Fire Protection Association and more.
About: Lewis Barbe is also a member of numerous Ergonomics Safety and Health Committees.
Contact:
Bethany Flores
Email: Bethany.d.flores@gmail.com
Share: